Bayou Phoenix
New Orleans East deserves a development that will support local commerce, generate permanent, high-paying jobs, and strengthen the community.  Locally owned Henry Consulting and TKTMJ, Inc. have partnered with global master developer Hillwood, A Perot Company, of Dallas, Texas, in response to the City of New Orleans' Request for Qualifications for the redevelopment of the Jazzland / Six Flags site in New Orleans East.

Effusion Communications, LLC.
Effusion Communications was founded by a number of experienced technology and consulting executives around the opportunity to drive down audio and web conferencing costs to promote stronger Adoption and Utilization of these highly effective, but under utilized, technologies.
Through our effort with a number of organizations in the telecommunications market we have created an opportunity that will allow corporations to significantly decrease their current level of expenditure on audio and web conferencing while deriving a number of additional corporate benefits.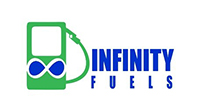 Infinity Fuels, LLC
As a petroleum wholesaler, Infinity Fuels distributes gasoline, diesel and other fuels to retailers (e.g., gasoline stations) and to end consumers (e.g., commercial, government, industrial or fleet users). In addition to the retail and end-user accounts we service, Infinity Fuels owns nine retail fuel convenience stores with annual fuel volume exceeding ten million gallons.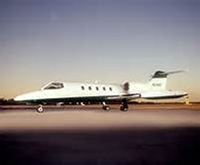 Pneuma Aviation, LLC
Based on the growing demand for regional private air travel, HC and its partners formed Pneuma Aviation to address this need in the New Orleans metro region.  Pneuma Aviation provides safe reliable and timely private transportation for its corporate partners and its customers.  Pneuma Aviation owns it own aircraft.  HC is responsible for managing the entire company and its operations: including pilot contracting, accounting, logistics management, legal and general management services.  Pneuma Aviation LLC believes that demand for reasonable air transportation will continue to grow as our region grows.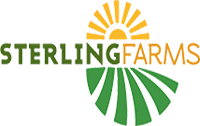 Sterling Fresh Foods
Sterling Farms (grocery stores) and Sterling Xpress (convenience stores) are units of Sterling Fresh Foods, LLC. offering a full range of supermarket products, including fresh produce, dairy, meats, seafood, and deli goods. In the Greater New Orleans Area, we operate 1 grocery store and 3 convenience stores.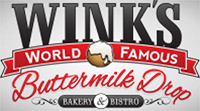 Wink's Bakery & Café, LLC
Dwight Henry has been cooking soul-food lunches and handcrafted sweet treats for years.  Mister Henry, as customers fondly call him, grew up in the Lower Ninth Ward. In eleventh grade, he got a job working at the neighborhood bakery, Rising Sunrise. He has been baking ever since.
Today, people are still lined up, eager to taste a unique mix of innovation, tradition and Mister Henry's love — king cakes for Carnival Season, raisin squares and, perhaps most beloved of all, buttermilk drops.